my husband is an artist.....NOT a poet!
sometimes he has the similar poetic nature of Dwight Schrute
but, it's allright if our significant others are sometimes lacking in the poetry department, right?
Sometimes I hear a song that's so utterly gushy and romantic I can't help but imagine "this is what Jeremy would tell me if he were of a poetic nature" and this is such a song:
You're so delicious
You're so soft, sweet on the tip of my tongue
You taste like sunlight and strawberry bubble gum
You bite my lip. You spike my blood
You make my heart beat faster
yeah, i'm pretty sure "you spike my blood" is a bit more poetic than the way Dwight Schrute refers to blood, right?! haha!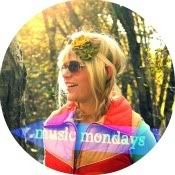 Each Monday I'd like to share with you a song that I enjoy.
It's a way for me to share what music I'm listening to and, if you have a song or artist you're interested in you can share with me, too!
You can
join in with me
if you'd like, it's quite fun :)
There are
two ways
to join me:
1. Add a Music post to your blog and link back using the
Music Monday
button (on the right side of the blog)
2. or, just leave a comment here letting me know what music you've been listening to lately, I'd love to hear what's in your ears and get a conversation started about it. Maybe the music you're listening to might be one of the next
Music Monday
features
I would like to highlight all Christmas/Holiday songs in the month of December, so let me know your favorites!